Futures Business Vision – Anticipate Futures, Shape Business Vision
"I have a vision, but I want my people to envision it too."
"I want my people to participate and own the future of the company."
"I want to hear their thoughts."

Visionary c-level executives always want their team to see the futures with them. However, sometimes it is not easy to align vision or encourage the team to speak out without fear of disagreement. The objective of the Futures Business Vision workshop is to gather insights from the management team, hear their thoughts out and brainstorming the future of the businesses together.


In this half-day workshop with a client in the pharmaceutical industry, the client wants to seek a new business model or potential new products/ service. Furthermore, open the minds of their executives to think-outside-the-box.


We take participants out of today and imagine tomorrow by anticipating the weak signal and trends. This activity opens participants mind to think about the possible futures in the long-term rather than probable futures projected from today barriers. Asking a question like what if their business was not something like today, what would be the next big thing they want to do in the next five years. This activity helps to get rid of the can't do attitude and give a sense of safety to imagine and ideate. However, this is not merely a dream. After setting inspired goals for businesses (of course, there are many good ideas!), participants prioritise their quick-win actions and long-term impact goal.


Finally, it is a part of roadmap creation. Participants reflect on current internal problems, opportunities, resources and capabilities. Strategically create the path to achieve those goals, listing out what needs to be done and how to achieve milestones.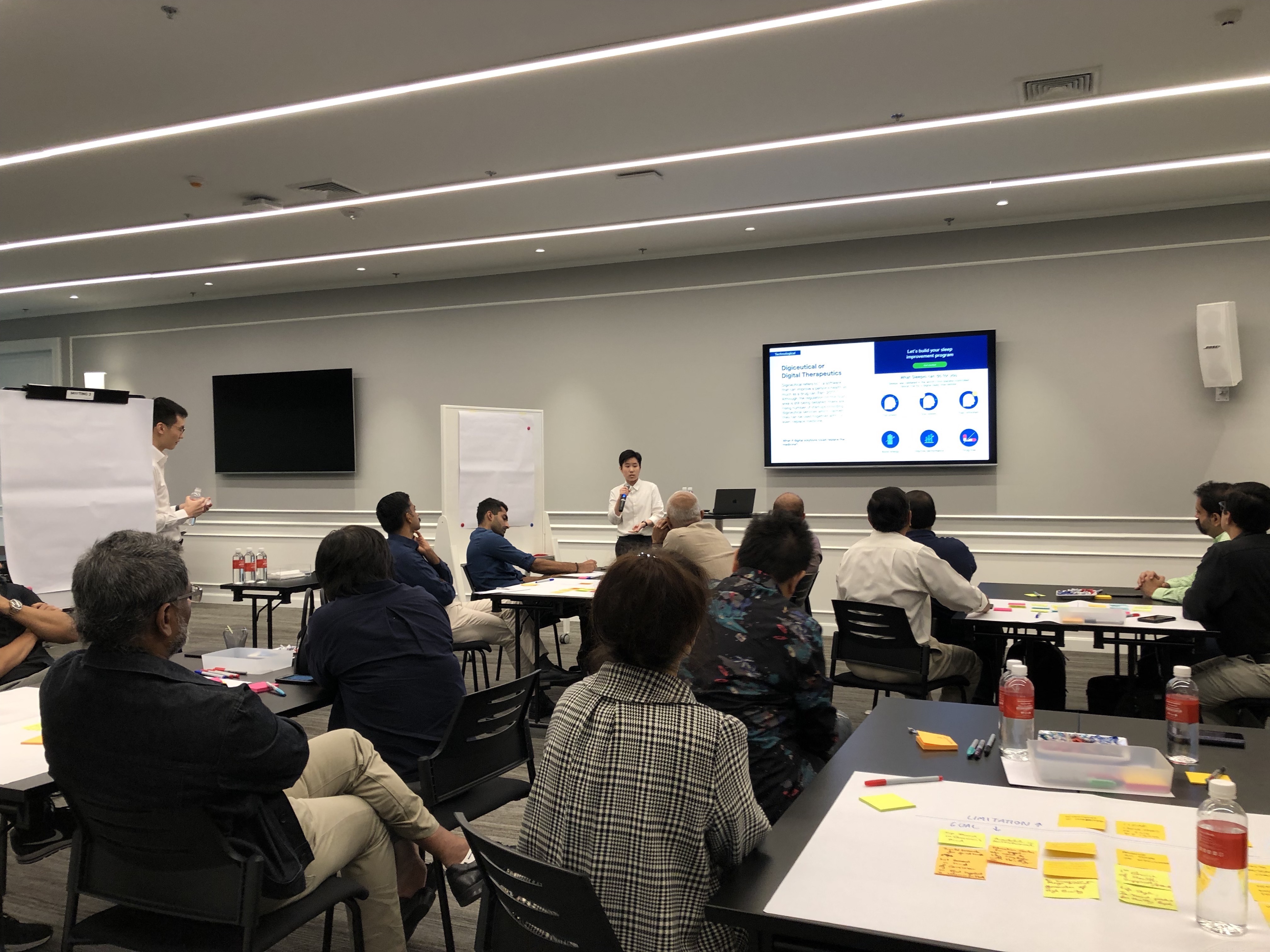 Thanks Fire One One team, client and all participants!
︎︎︎ back